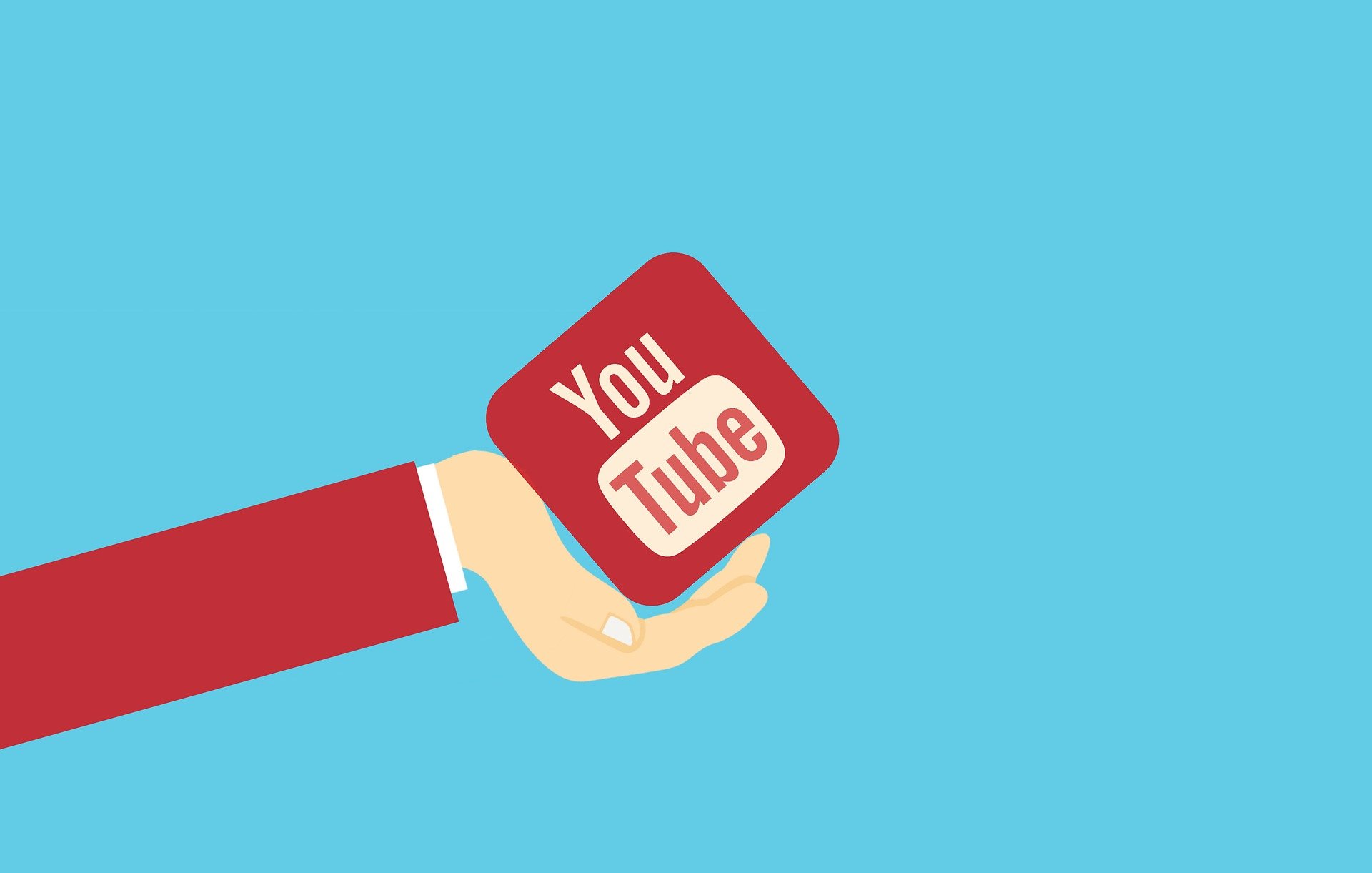 Inbound marketing was a brand new concept as recently as a decade ago. Marketers discovered that a high volume of content need not only be published—it also had to be top-notch and optimized in ways that would make it as accessible as possible via search engines. This material was once largely confined to the written word. That's no longer the case today.
A thorough content strategy today requires written work such as blogs and ebooks, as well as media such as podcasts, visual tools, and videos. The last segment, the video, is still on the climb. According to a 2020 survey, over the course of that year, 55% of marketers are spending more on YouTube — more than every other marketing platform available to them. And the need to customize them for search comes with the emergence of other content formats.
On YouTube, a video-sharing platform, one can conveniently do that. But how does YouTube SEO works? To optimize your YouTube channel for search, what are the measures you need to take?
Below, we have sketched some essential tips for you to grow your YouTube channel.
1.     Use a target keyword to rename your video file
You will use a YouTube SEO tool to first identify keywords that you want your video to focus on when optimizing written content; you can browse popular YouTube SEO tools for this.
The first place you should add it is your video file with a keyword identified — before you even upload it to YouTube.  In fact, YouTube cannot "watch" your video to see how relevant it is to your target keyword, and as you will learn in the tips below, once it is published, there are only so many different places where you can safely insert this keyword on the viewing page of your video. But, YouTube is able to read the file name of your video and all the code that comes with it when it is uploaded.
With that in mind, replace your desired keyword. For instance, if your keyword is "Website Hosting Services," the file name of your video should be "website-hosting-services," followed by your preferred type of video file (MP4, WMV, and MOV are some of the most common formats that comply with YouTube).
2.     Insert your keyword naturally in the Youtube video title
One of the very first things our eyes are attracted to when we search for videos is the title. That's often what determines whether the viewer is going to click to watch your video or not, so not only should the title be compelling but also clear and concise.
While your keyword plays a large role in the title of your video, it also benefits if the title closely relates to what the viewer is looking for. Recent research found that videos with an exact keyword match in the title only have a slight advantage over those that don't. For optimal YouTube SEO, you need to focus on the video title.
Using your target keyword in your video title may assist you to rank for that term, but it is not always a strong one. In contrast, the relationship between keyword-rich video titles and rankings is imperative. However, optimizing your title for any keyword is a good idea as long as it naturally fits into a title that tells viewers exactly what they are about to see. Finally, make sure your title is fairly short—many suggest limiting it to 60 characters to help prevent it from being cut off on the results pages.
3.     Optimize the description of your video
First things first: According to Google, 1,000 characters is the official character limit for YouTube video descriptions. And while it's all right to use all that space, remember that your viewer most likely came here not to read an essay but to watch a video.
If you choose to write a longer description, keep in mind that only the first three or four lines of text are displayed on YouTube — that's about 100 characters. After that point, to see the full description, viewers have to click on 'show more.' That's why, with the most important information, such as CTAs or crucial links, we suggest front-loading the description.
As for the YouTube SEO, adding a transcript of the video, particularly for those who prefer to watch it without volume, doesn't hurt. That said, the research also found no correlation between descriptions that were optimized for a certain keyword and that term's rankings.
4.     Tag your video with popular keywords relating to your subject matter
The official Creator Academy of YouTube suggests using tags to let viewers understand what your video is about and it is a perfect YouTube SEO practice. But not only are you informing your viewers—but you're also informing yourself about YouTube. The platform uses tags "to understand the content and context of your video.
YouTube thus figures out how to associate your video with similar videos, which can extend the reach of your content. But wisely choose your tags. Don't use an irrelevant tag because you think it's going to get you more views—in fact, for that; Google could penalize you.
And lead with the most significant keywords, including a good mix of those that are common and more long-tail (as in, those that answer a question such as "how to do?"), similar to your description.
5.     Categorize your YouTube video
It would be best if you categorized it under "Advanced settings." after you upload a video. It will improve your YouTube SEO efficiently. Selecting a category is another way to group your video on YouTube with similar material so that it ends up in multiple playlists and gains visibility to more people who associate with your audience.
Maybe it isn't as easy as it seems. In reality, the Creator Academy of YouTube recommends that advertisers go through a rigorous process to decide to which category each video belongs. Think about what is working well from the each category by answering questions like:
Within the category, who are the top creators? What are they renowned for, and what are they good at doing?
Within a given category, are there any patterns between the viewers of similar channels?
Have the videos shared characteristics such as production value, length, or format within a similar category?
6.     Upload a custom thumbnail image of your YouTube video
Another imperative thing for your YouTube SEO is to upload custom thumbnails. The key picture viewers see while scrolling through a list of video results is your video thumbnail. The thumbnail sends a signal to the audience about the quality of the video, along with the title of the video, so it can influence the number of clicks and views your video gets.
Although you can always select one of the auto-generated YouTube thumbnail choices, we highly recommend uploading a custom thumbnail. The Creator Academy estimates that 80 percent of the top-performing videos on YouTube have custom thumbnails, suggesting the use of 1280×720 pixel images that are stored as 2MB or smaller .jpg, .gif, .bmp, or .png files, reflecting a 16:9 ratio.
If you obey those criteria, it will help to ensure that your thumbnail appears across various display channels with equally high quality. In order to upload a custom thumbnail image, it's important to remember that your YouTube account has to be checked. Visit youtube.com/verify to do that and follow the directions mentioned there.
Subtitles and closed captions, like most of the other factors we have addressed in this article, will improve YouTube SEO by highlighting essential keywords. You will have to import a supported text transcript or synchronized subtitles file in order to add annotations or closed subtitles to your video.
For the former, you can also enter a video's transcript text directly so that it automatically syncs with the video. Uploading subtitles follows a similar method, but the volume of text you want to view can be reduced. For either of these things, go to your video manager, then under "Videos," click on "Video Manager."
Select the video to which you aim to add annotations or close subtitles and click the drop-down icon next to the edit button. Then pick "Subtitles/CC." Then you can choose how to add annotations or closed subtitles.
8.     Add Cards to boost the viewership of your YouTube channel
Have you ever seen a small white, round icon with an "I" in the middle appear in the corner when you watch a video or a transparent bar of script asking you to subscribe? These are cards that Creator Academy defines as specially formatted reminders that appear on mobile and desktop that you can then set up to market your company as well as other videos on your YouTube channel. These cards are essential for YouTube SEO, so don't overlook them.
You can connect up to 5 cards to a single YouTube video, and there are six main types:
Cards from the channel that lead viewers to another channel.
On behalf of nonprofit groups, fundraising cards to facilitate donations.
Fan support to ask your fans to help promote your video content production.
Link cards that guide viewers to an external website, an approved platform for crowd funding, or a supported platform for selling products.
Poll cards, which ask viewers a question and encourage them to vote for their opinion.
Video or Playlist cards that link to other material of this kind on YouTube.
9.     End Screens are essential for YouTube SEO
End screens show similar details to cards, but they do not show up until a video is over, as you might have guessed, and are a bit more physically complex in nature. Depending on what sort of platform you choose to build them for, as well as various types of content authorized for them by YouTube, there is a range of comprehensive procedures for incorporating end screens.
For all those factors here, Google explains the specifics of how to customize end screens. It is important to remember that to try to enhance the user's experience; YouTube is still testing end screens, so there are occasions when "your end screen, as selected by you, may not show up." Take into account these considerations when you consider either using cards or end screens.
A word of advice before starting a YouTube channel
So, you have chosen to create a channel for YouTube. Terrific!  We can't wait to see the awesome content that you're producing. And, we are happy that our YouTube SEO tips are going to help you grow your channel. However, it's important to remember that running a YouTube channel consumes a lot of effort and preparation before you dive in. Are you prepared for this?
YouTube publishes video content exclusively, unlike other social networking sites. You might want to think again if you are starting a YouTube channel to simply publish one video and also have no plan of maintaining the channel.
To prepare, record, edit, promote, and evaluate your content on a regular basis, you will need to set aside plenty of time. You will also need to identify the goals of your brand and plan how video can directly assist you in achieving these. You would be able to produce engaging, compelling content for your growing audience if you can devote an adequate amount of both time and energy to the platform.
Final Thoughts
These variables may seem a little challenging and time-consuming but remember: year after year, the time people spend watching YouTube videos on their TV and mobile devices has more than doubled. About one billion YouTube videos are viewed around the world every day. And not only are they being watched—they are being devoured.
There's an audience there to be found, and the chances of being discovered improve when you optimize for YouTube. Now, most of the above YouTube SEO tips depend on you classifying a keyword and optimizing your video. And to develop your channel, all of those tips can be carried out via YouTube.
You can consider a few of the tools to optimize your YouTube video for search, though, to get the maximum bang for your videography buck. An effective YouTube channel starts with good content, no matter which SEO tip or tool you proceed with. Make sure that when they discover you, your audiences have something top quality and enjoyable to watch.