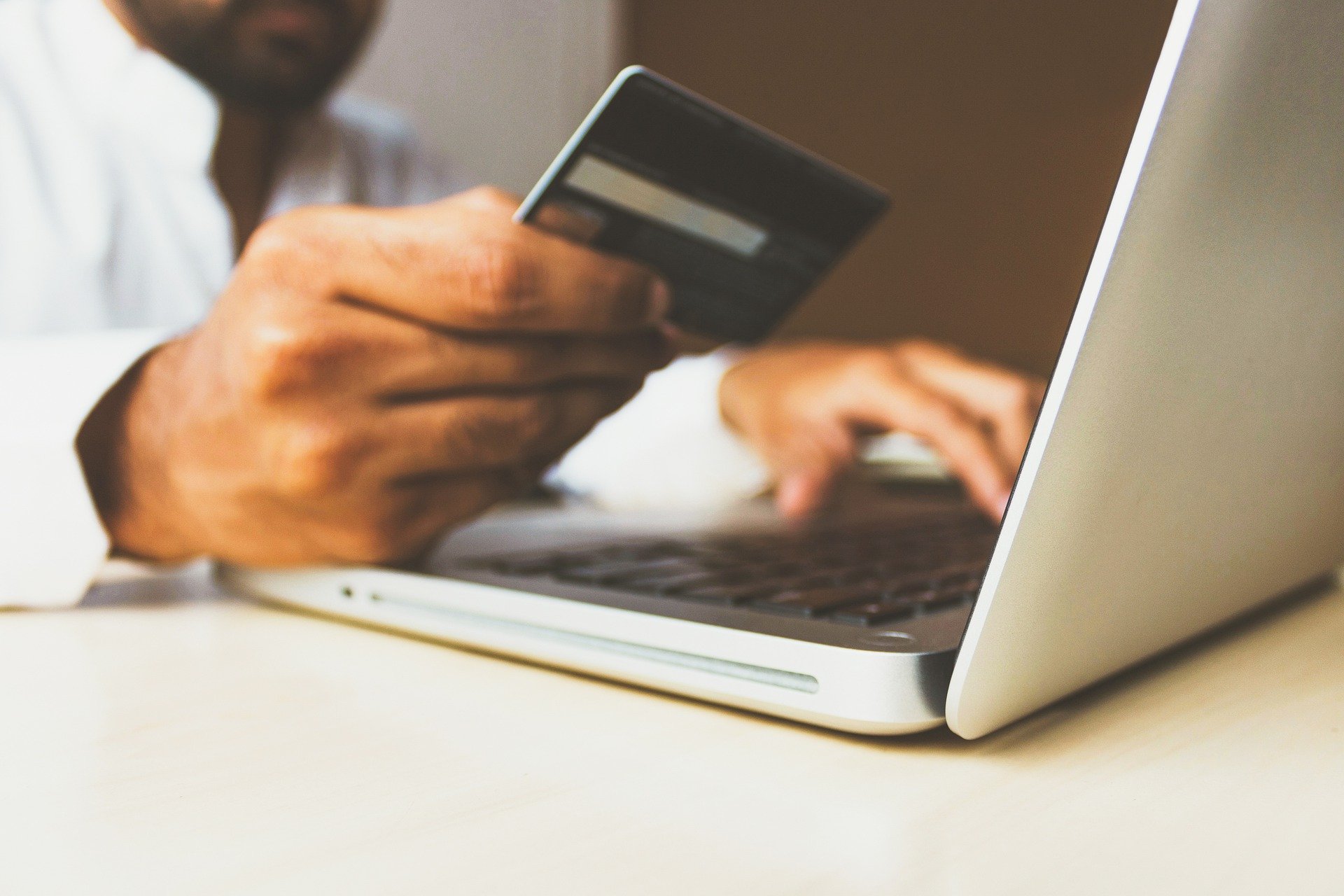 Customers are getting used to buying more products, services, and memberships on e-commerce websites, whether it's buying a physical product or booking a salon appointment. E-commerce sales are estimated to make up 15.5 percent of retail sales worldwide. And yet, more than half of the world's small businesses do not have websites, making it difficult for their customers to shop with them and, in turn, causing them to lose out to rivals who use dedicated e-commerce platforms to create seamless shopping experiences. Based on price, range of features, ease-of-use, scalability, and more, we reviewed over a dozen popular e-commerce platforms. Here are our top selections of the best e-commerce platforms for small businesses in 2022.
Working of E-commerce Platforms
E-commerce platforms connect the inventory (if either physical or digital) of a company with a browsable online store. It can be used by consumers to make purchases. Payment gateways, a key part of e-commerce, enable consumers to purchase a product electronically with only a few clicks and make it fast and easy to ship and monitor goods. E-commerce platforms provide marketers with useful information behind the scenes into what goods are marketed and how consumers want to shop. A range of marketing tools allows companies to sell more to new and current customers, such as discounts, coupons, limited inventory notifications, email marketing, and discarded cart notifications.
1.     Shopify
Shopify, founded in 2004 by three founders seeking to start an online snowboarding gear shop, has expanded to more than 4,000 employees serving 1,500,000 customers worldwide. It is simple to set up and maintain as an all-in-one e-commerce platform, making it a perfect choice for organizations with little in-house technological support. The platform allows users to sell items from an online store, social media sites such as Facebook and Instagram, digital marketplaces such as Amazon and eBay, and through the point-of-sale (POS) system in person.
Of all the E-commerce Platforms we checked, it provides some of the most sophisticated inventory control features. With custom metadata, images, pricing rules, and more, users can easily view inventory levels and orders at a glance and develop comprehensive product pages. Shopify also streamlines the tasks of delivery, including printing labels and giving clients tracking information.
It has an integrated payment processor that deals with Apple Pay, Google Pay, major credit cards, and debit cards. For an extra charge, users can select from third-party payment providers like PayPal. With a drag-and-drop store designer, over 80 premium and free store themes, and the ability to modify something without having design skills, it is easy to design a Shopify e-commerce store. Finally, to extend its already vast e-commerce capabilities, it incorporates dozens of marketing, sales, stock, reporting, and other applications.
2.     BigCommerce
Initially founded by two developers in 2009 as an online shopping cart, BigCommerce now has over 500 employees and has handled $20 billion in retailer revenue for companies in 120 countries. We selected it as the runner-up because, with an emphasis on larger organizations and more robust SEO features, it is comparable to Shopify. In payment processing, BigCommerce varies from Shopify with different features. BigCommerce lets users select from over 30 platforms, including PayPal, Square, and Stripe, without additional fees, unlike Shopify, which charges 0.5 percent to 2 percent per transaction for using third-party payment processors.
For companies that want to stick with their existing merchant accounts, this is perfect. BigCommerce makes it easy, like Shopify, to create beautiful e-commerce sites and sell on social media platforms such as Facebook and Instagram, also eBay, and Amazon. It also provides an equally impressive marketplace for distribution, marketing, accounting, customer relationship management (CRM) applications, and more. SEO and analytics are where BigCommerce pulls away from Shopify. The SEO of BigCommerce enhances page load times for better customer interactions and also enables users to customize page names, metadata, and product URLs to maximize the chances of Google search results displaying items.
Many of these advanced SEO features are available as add-ons from Shopify only. Unlike Shopify, which offers only this on its more costly plans, BigCommerce includes advanced reporting and analytics for every package. Users can also drill down and generate custom reports on sales, consumer preferences, order specifics, and more, in addition to getting real-time data on orders, customers, and conversions.
3.     Volusion
Started in 1999 by a 16-year-old coder creating customer websites, Volusion has evolved from a simple online shopping cart to a full-featured e-commerce company that handles sales of $25 billion through more than 25,000 merchants. We picked it as the best budget option because, without all the bells and whistles, it offers companies everything they need to sell online.
With hundreds of themes and a drag-and-drop page editor, Volusion makes it simple to design a professional e-commerce site. For smaller vendors, order and inventory management are easy and appropriate. When it comes to reporting and analytics, Volusion also sticks to the fundamentals, enabling users to check traffic, product results, and abandoned shopping carts.
However, Volusion's simplicity has a few drawbacks. For one thing, the site does not promote the sale of social media goods or marketplaces like eBay and Amazon. Furthermore, the add-ons and integrations of Volusion are much more constrained than those of Shopify and BigCommerce. Volusion, however, is a perfect choice for e-commerce companies just getting started and not having to be confused by complicated platforms and features.
4.     Wix
Three developers created Wix in 2006, dissatisfied with the cost and complexity involved in developing an e-commerce website. Today, the company has a global workforce of 2,500 and 140 million customers in 190 countries. We chose Wix for the best user experience, as it makes it simpler and more accessible for companies to create an e-commerce website than any of the other platforms we tested. Wix comes with a drag-and-drop editor and hundreds of skilled models, making it simple to create a beautiful e-commerce website in just minutes.
Setting up and running a simple personal website is free, but the only way to unlock Wix's e-commerce functionality is to switch to a paid plan. Wix has an option of only three payment providers, close to Volusion: Wix Payments, PayPal, and Alipay. The clean and clear dashboard of Wix handles inventory and orders and receives income and conversion rate reports. Finally, Wix provides more add-ons and integrations (including Google Analytics) than Volusion, but less than Shopify or BigCommerce, enabling companies to extend their e-commerce capabilities as needed.
And although Wix doesn't allow users to sell on eBay or Amazon, Instagram and Facebook do integrate. It is important to remember that while the drawbacks of Wix make it appear to be a smaller platform than Shopify, BigCommerce, or Volusion, the number of e-commerce features you get for the money makes Wix a great choice for small online sellers.
5.     Weebly
Weebly was founded in 2007 with the intention of making it simple for everyone to build a single forum for a personal website. In 2018, Square acquired Weebly, extending its e-commerce capabilities further. It is powering more than 45 million sites worldwide today. As it is the only platform we have tested that allows users to build a simple, functional e-commerce site for free, we chose it as the best free platform. The intuitive drag-and-drop editor of Weebly rivals that of Wix, enabling users to create a lovely online store in minutes.
By setting up a shop, the platform walks users step-by-step, including choosing a simple layout, selecting fonts and colors, adding pages, and choosing a name for a location. It is possible to incorporate inventory items right away or until the rest of the site has been constructed. A fully integrated shopping cart and safe checkout feature all of Weebly's plans. PayPal can be used as a payment processor for users of Weebly's free plan, with Stripe and Square available on paid accounts.
The Technical and Efficiency plans of Weebly also promote personalized shipping rates based on regional areas, including states and provinces, shipping is free on select orders. With fast mass exporting and importing, search engine optimization, and site performance monitoring functionality, Weebly keeps stock management and reporting simple and hassle-free. There are applications and integrations available, adding to every Weebly store even more advertising, sales, and marketing capabilities.
6.     Squarespace
In 2003, as a simple forum for creating and hosting blogs, Squarespace was established in a dorm room at the University of Maryland. In 2013, alongside Wix and Weebly, it introduced e-commerce features and a quick drag-and-drop GUI, making it a powerful competitor. As it makes it easy to create stylish, visual, portfolio-style sites for showcasing and selling creative works, we chose it as the best for creative people. Squarespace makes it easy to sell services and gift cards, build subscriptions and loyalty packages, and book appointments online for clients, in addition to selling products.
Integrated email marketing features allow users, by providing discounts and promotions, to create loyalty. A variety of third-party integrations are also supported by the framework, including Printful and ShipStation, so it is simple to build and ship custom products. Squarespace also keeps payment processing clear, enabling clients to pay via PayPal, Stripe, Apple Pay, and Venmo. For fast purchases, checkout is streamlined and easy. Users can customize the process of checkout by inserting surveys or gift messages, setting custom tax rates, and alerting customers when inventory is low.
Easy media integrations allow Facebook, Twitter, Pinterest, and Instagram users to share items. The intuitive dashboard of Squarespace enables users to check and manage inventory, fulfill and ship orders rapidly, and gain useful insights into site traffic, sales patterns, and customer data. In short, for innovative people who don't want to mess with sophisticated data sales tools, Squarespace is a perfect e-commerce platform.
7.     WooCommerce
In 2011, WooCommerce was created as an e-commerce extension for the renowned platform WordPress by WooThemes. WooCommerce already powers 25 percent of online stores worldwide with over 70 million downloads. As it is the most common, versatile, and inexpensive extension for WordPress users who want to build a full-featured e-commerce site, we choose it as the best for WordPress websites. WooCommerce is a free plugin for any WordPress platform that can be used to incorporate e-commerce functions. Since WordPress has become one of the best SEO platforms in the world, building a scalable online store of any size is simple for WooCommerce.
WooCommerce provides its own payment processor, like many of the other sites we tested. Users may also use free extensions to add PayPal, Square, Amazon Pay, and Stripe. WooCommerce has incorporated analytics, monitoring, shipping, tax software, and more, all for free, in addition to a wide range of templates and back-end management tools. WooCommerce provides simple inventory management that is not well suited for high-volume companies.
Order management, however, is more comprehensive, enabling users to dig down to display sold goods, addresses for billing and delivery, and customer data. Finally, the extensions of WooCommerce enable users to sell goods on online marketplaces and social platforms like, Facebook, eBay, Pinterest, and Amazon. In short, with its vast library of paid and free extensions, many of WooCommerce's drawbacks can be solved. Although WooCommerce is fully free to use, it can cost upwards of $300 for some of the more useful extensions that carry the platform close to Shopify or BigCommerce standards.
Conclusion
To come up with our top choices, we looked at over a dozen E-commerce Platforms. While many entrants have splashed and scaled rapidly, we have concentrated on the tech that has been around for ten years and has evolved with the growth of e-commerce. Price and usability, robust online payment options, the capacity to market on social media and online marketplaces, strong data analytics, and the ability to extend the platform with add-ons from third parties were other important considerations.
There is no single "best" general e-commerce site at the end of the day. Each organization has its own blend of requirements, strategy, and manpower that determines which application for online retail works best for them. Carefully evaluate your needs and don't be afraid to run a couple of tests to see which approach you like most. Do your thorough research and don't cut corners, and you're going to have a platform that will carry your company to new heights.