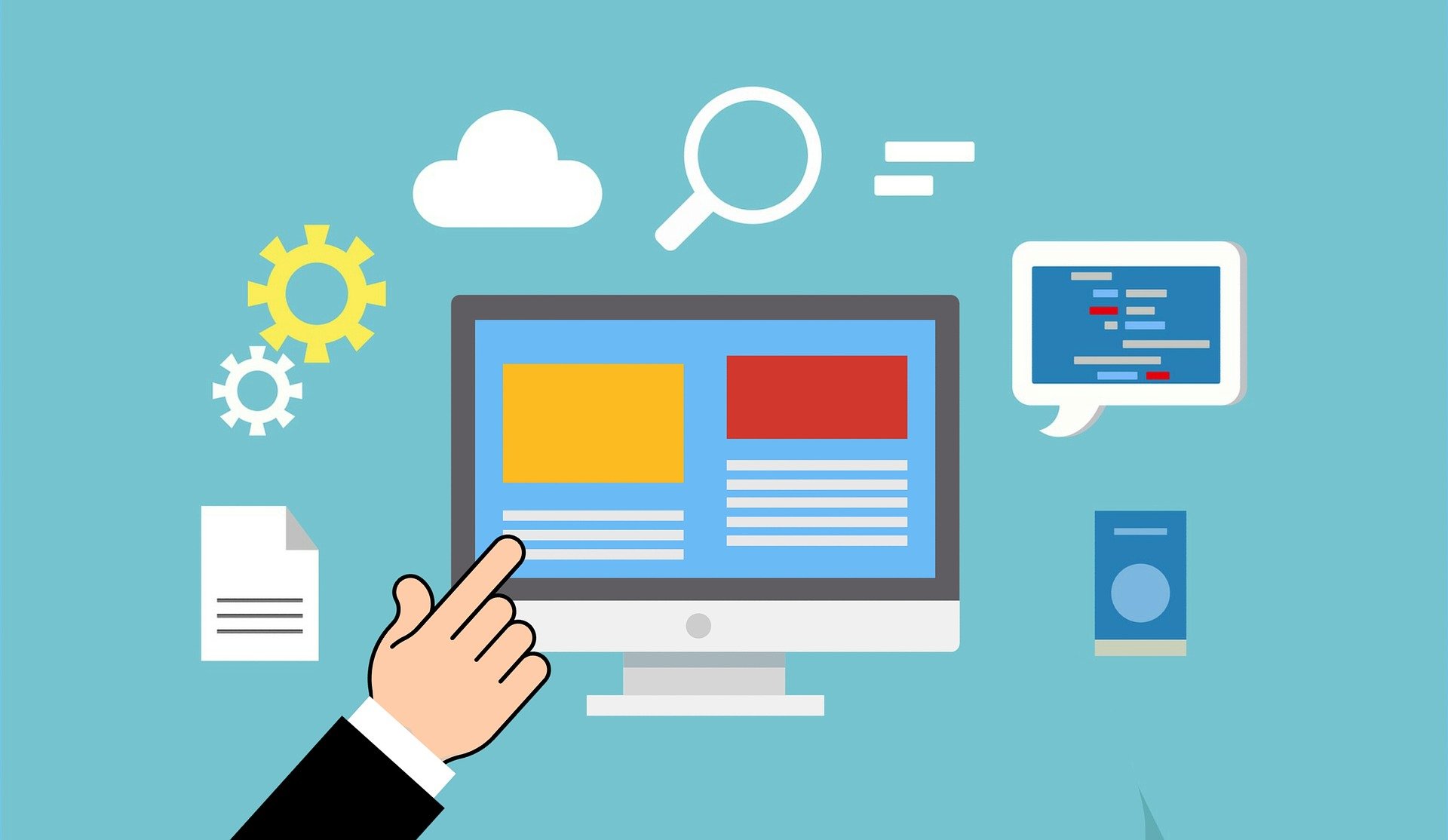 WordPress is perhaps the most frequently used website builder, powering users' websites varying from bloggers to small businesses and even some large businesses around the world. WordPress is a straightforward open-source framework that can be used without web design experience by both experienced developers and beginner users. It can be used in common web hosting environments and those specifically dedicated to this site, called WordPress hosting.
WordPress Hosting is the perfect host for WordPress websites in certain cases. It not only offers outstanding performance because it is planned to be highly compatible with WordPress, but it also includes a range of options for WordPress management. This makes the management and development of the website very easy for website owners without having to spend extra time to do so as well. Now the question has to be asked; Is WordPress hosting worth it? Though numerous hosting providers offer different features, the amenities of WordPress hosting are totally worth it.
A Few Hosting Basics You Should Know
Initial things first, what is hosting precisely? Well, in simple terms, hosting or web hosting is a service that you would use to store information and make your website accessible online, i.e., open to internet users. Hosting is a service that you buy from a company. You have to understand what different hosting packages provide and how they affect your site in order to make the best decision possible. This requires just the bare minimum in some cases, really only a publicly accessible place to store your website online.
At the same time, other packages can include features that take off your shoulders the burden of protection, efficiency, and general site management. Suppose such hosting plans are planned and particularly suited for WordPress. In that event, we refer to them as WordPress hosting plans in terms of everything from the technological hosting environment towards site management's more general characteristics.
Difference between WordPress Hosting and General Website Hosting
General web hosting is typically a shared hosting service, where space is shared on a single physical server by many sites. There are potentially thousands of different websites in this sort of environment, many of them running on various platforms. While WordPress site builders and apps are provided by general hosting companies, they also offer a number of other site builders and services for all-related problems. The bottom line is that the service and assistance provided with general hosting services are not designed to deal with specific WordPress problems.
Like general web hosting services, WordPress hosting often happens in a shared server network, and plans are available at a range of levels and rates. However, the difference is that your website can exclusively share a server with other installations of WordPress. The service and support are tailored to WordPress's specific features, and solutions are designed to maximize the performance of WordPress.
Privileges of WordPress Hosting
The overwhelming benefit of the WordPress hosting service, in particular, is that everything about it is completely customized to WordPress. Since they have to be capable of running so many different types of applications, general hosts cannot really configure their frameworks on one particular platform. There's just no way for it to be optimized all at once.
WordPress hosts work primarily with WordPress and may, as such, configure all of their servers for optimal performance, from the operating system and database server to command-line tools. WordPress hosting means that it is the primary goal of the hosting company to enhance your experience. That entails more speed, enhanced protection, more storage space for data, and so on. To help you understand this further, here are all the privileges of WordPress hosting.
·        WordPress is Pre-Installed
Development teams who continuously take up WordPress projects would love this feature. You have no need to waste time downloading the CMS on the server with WordPress pre-installed. They just purchase the plan and start the creation of the website. This saves a substantial amount of time, and you just never have to worry about issues with compatibility.
·        High Performance and Compatibility
Every software comes with its own technical aspects that determine how optimally the software can work. With all of this in mind, even WordPress has its desired specifications as software. WordPress hosting assures that the setup of hardware, software, and other systems is completely compatible to make it run properly.
Having a compatible device means that you do not run into technical problems like the crashing of the system. The hosted website may collapse or be momentarily out of operation if the system does not work properly, which will have serious consequences for the stability of the website and the experience of the user.
·        Enhancing The Security
For both you and your users, the protection of your website is very important. As technology evolved, hackers have become more sophisticated as well. Today, it is possible to find any bit of information online, and hackers seem to take advantage of that reality to get their hands on valuable data. Your cybersecurity should be your primary concern, and your website security will be properly handled with WordPress hosting.
Frequent scans are carried out by hosting companies that shield you from malware, bugs, and other viruses. They also defend you from breaches by DDoS (Distributed Denial of Service). Also, the WordPress hosting providers will give you easy recovery options if you're a victim of an online attack.
·        Seamless Automated Updates
Auto WordPress notifications are another big benefit of WordPress Hosting. A variety of modifications and security patches come with each and every update that is issued. If your hosting is not up-to-date, you will not only miss out on these important updates and security patches but also become more susceptible to external cyber threats.
WordPress Hosting's automatic update feature promises that you are safe on this front. The website that you host is often not compliant with updated versions of WordPress. This situation, although very rare, still exists. In such cases, it is just a button to click away to switch off automatic alerts.
·        Effective Cloud-Based Hosting
One of the key benefits of WordPress hosting is that everything is cloud-based. That implies that WordPress hosting seems to have all the major benefits of Cloud hosting. As there is no single area of failure, these advantages include power efficiency at the push of a button and a high degree of usability. In addition, it integrates the database into this cloud-based environment, which has the potential to increase the efficiency and pace of your website by 1000 percent.
·        Perfectly Calibrated Dashboard
Usually, standard hosting interfaces are not really user-friendly since they really don't even know which frameworks you use. As a consequence, some will give you a whole host of options, many of which are simply not important to WordPress, while some are so limited that all they have are some very simple links to handle your repository or info.
WordPress hosting dashboards, on the other hand, are capable of doing all sorts of useful things, such as providing you with individual performance on usage/visitors, allocating others access to the account, telling you if you have out-of-date plugins, informing you exactly which version of WordPress you're using and so forth.
·        Useful Managed Services
The inclusion of managed services is another very useful advantage. What this implies is that almost all website maintenance tasks are operated by the WordPress hosting team. As the site admin, you are able to take care of the WordPress management that requires money without managed services. Managed services have a barrage of activities such as hosting service scalabilities, including CPU, RAM, and memory capacity.
When your website expands, to handle the coming data traffic, you might need more hosting services. The managed services team can do this quickly without you pausing to worry about the specifics. The enhancement of the WordPress Database is just another illustration of managed services. The WordPress Database contains all of your site's sensitive details, such as pages, plugin options, blogs, theme setups, field entries, metadata, etc.
This database turns cumbersome as the website evolves. Typically, heavy WordPress databases are slow and need to be optimized so that they do not affect the website's overall speed. This is taken good care of by the WordPress hosting team without you needing to worry.
·        Efficient Caching
A much more efficient server-side caching strategy can be easily implemented due to the standardized nature of the WordPress framework, which can greatly affect the speed of the website by checking that each page is cached as rapidly as feasible and for as long as necessary. With a WordPress caching plugin, before it could even transmit the cached page, your database also needs to access WordPress.
But your database can completely bypass the WordPress framework with server-level caching and just serve up the cached page, which offers even higher performance optimization. With improved caching, both the website owner and the hosting service company are satisfied. This is because a website can perform better and use fewer server resources by using the greatest available caching scheme, which, in addition, would allow the providers to save money.
What is the Cost of WordPress Hosting?
WordPress hosting services will cost five to ten percent of the average cost when compared with several other website hosting services. That involves the basic plans, which can range at around $30 and escalate into the hundreds when the bundle is added with additional services.
This can be great for owners of large, high-traffic WordPress sites, but even simple controlled hosting can give operators of WordPress sites a degree of comfort and security that outweighs the low costs of most shared hosting plans that provide the option of installing WordPress.
Are There Any Limitations in WordPress Hosting?
A more customized hosting option is WordPress hosting. The additional features it provides suggest that it usually comes with a higher price tag than some other options for web hosting. In addition, the versatility you can do with your platform is limited. Some WordPress hosts, often due to security concerns, limit what plugins you can use.
If your site requires plugins that are on the restricted list of a host, you may need to find another option for hosting or look for an alternate plugin. Although, these disadvantages don't rule out the advantages of WordPress hosting as it is still a better choice.
Alternative To WordPress Hosting
If you are hunting for a good alternative to WordPress hosting services. In that case, all you need is a professional web hosting provider with many integrated features to get your website up and running. For a successful online company, you will need a responsive website. And, for a sensitive and reliable website, you have the option to try the Arahoster hosting services.
Arahoster's hosting plans would offer optimal overall productivity for websites, helping you operate your site conveniently. Arahoster's hosting packages are subdivided into three plans. The Basic Plan is given for $54 annually. A 25 GB hard disk (SSD), 2 primary domains, unlimited bandwidth, 10 databases, 10 email accounts, and free 256-bit encryption are the features you will get in this plan.
At $120 per annum, the Intermediate Plan is offered. It provides many impressive features to customers, including 100 GB hard disk (SSD), 10 primary domains, unlimited storage, 50 databases, 50 email accounts, free 256-bit encryption, and free domain (.COM)). Arahoster offers an advanced hosting package ($300 annually) for users with heavy traffic to their websites. It comes with many exceptional features, including a 250 GB hard disk (SSD), unlimited primary domains, unlimited storage, unlimited databases, unlimited email accounts, free 256-bit encryption, free domain (.com).
You will also get a free and secure SSL certificate for your blog or website for your entire registration period with Arahoster. If you are planning to launch an e-commerce website or launch a blog, Arahoster can support you with its excellent hosting services.
The Ultimate Verdict
In short, not only will the use of WordPress hosting give you a perfectly tailored atmosphere in which your website will be ideally placed to succeed and withstand traffic spikes, but it also provides extra reliability and security with personal satisfaction. However, for the overwhelming bulk of sites, while WordPress hosting can be significantly more expensive than other hosting services, any additional cost is really compensated by the benefit.